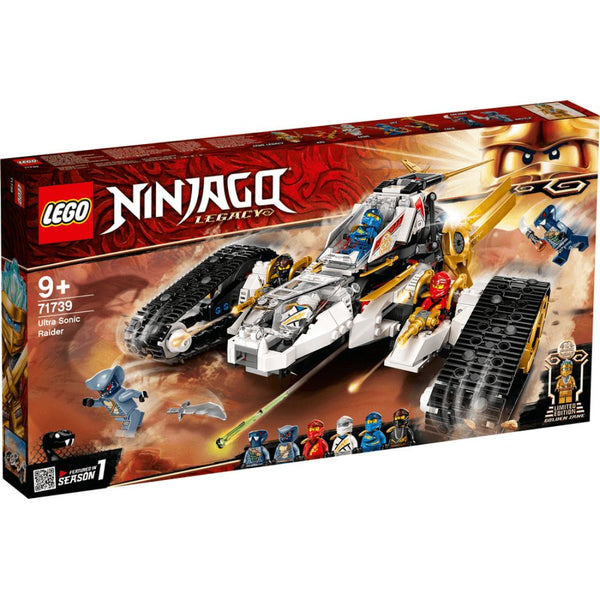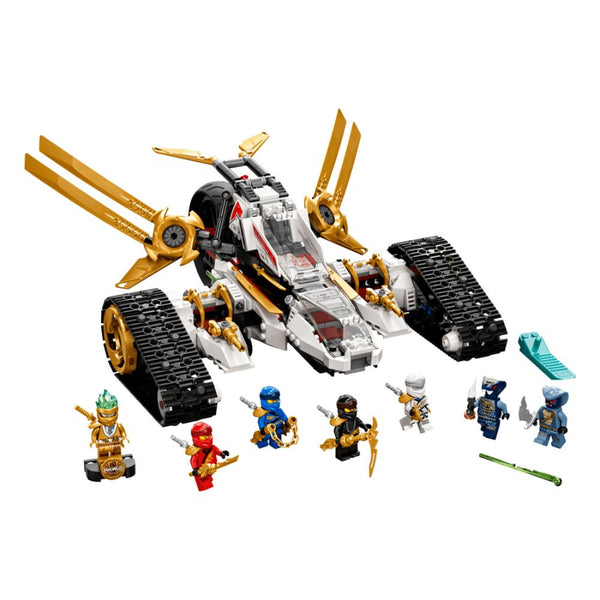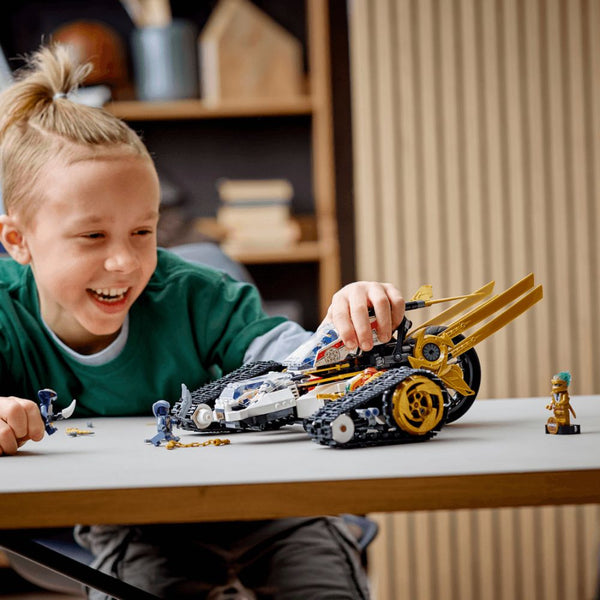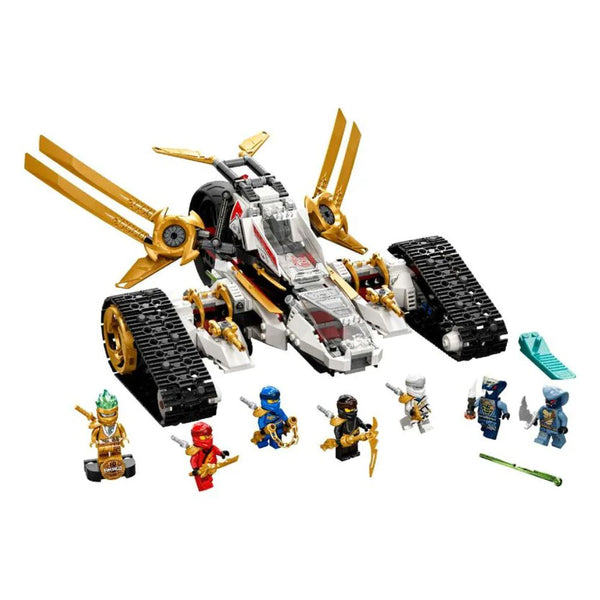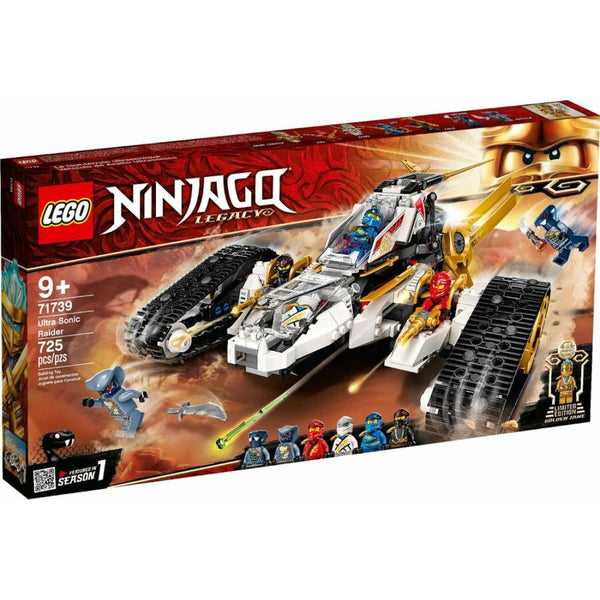 Lego Ultra Sonic Raider
DESCRIPTION
LEGO NINJAGO Ultra Sonic Raider (71739) is a unique 4-in-1 ninja vehicle that separates into a jet plane, a motorcycle toy and 2 all-terrain vehicles, so the fun never stops.
Action-packed playset includes 7 minifigures: ninjas Kai, Cole, Zane, Jay and Zane Legacy to take on snake soldiers Rattla and Mezmo from season 1 of the NINJAGO TV series.
Kids have the exciting choice to fly the jet plane with spring-loaded shooters or drive the motorcycle toy or 2 all-terrain vehicles. There is space in each of the 4 vehicles for a ninja minifigure.
Includes a golden Zane Legacy collectible minifigure with a small stand to celebrate the 10th anniversary of NINJAGO toys.
Look out for more special golden minifigures in 5 other NINJAGO sets including Tournament of Elements (71735), Boulder Blaster (71736), Fire Dragon Attack (71753) and X-1 Ninja Charger (71737).
This battle toy playset for ages 9 and up offers creative kids a truly enriching building task and makes a great birthday or holiday gift.
The Ultra Sonic Raider measures over 5.5 in. (14 cm) high, 13 in. (33 cm) long and 10.5 in. (27 cm) wide – just the right size to play out stories at home or for fun on the go.
The LEGO NINJAGO range has an extensive collection of action-packed playsets to fuel your kid's passions and lets them learn the positive ninja values of bravery, honesty and friendship.
For more than 6 decades LEGO bricks have been made from high-quality materials to ensure they consistently connect and pull apart – ninja skills not needed!
LEGO building bricks meet rigorous safety standards, ensuring your kids are in safe hands with LEGO playsets.
BACK TO TOP