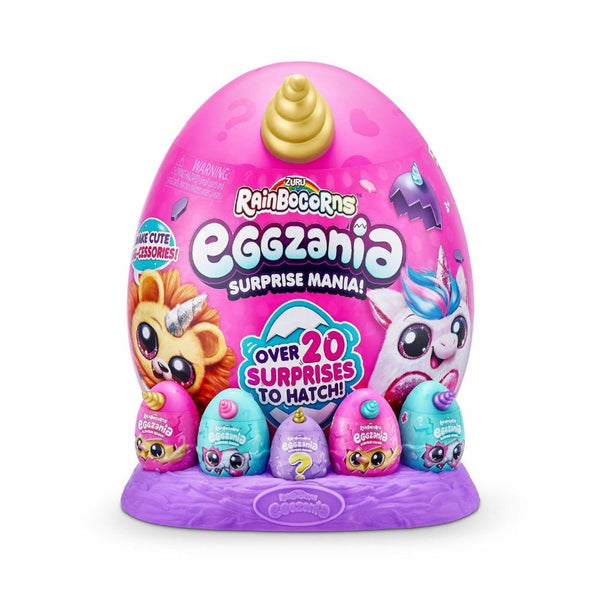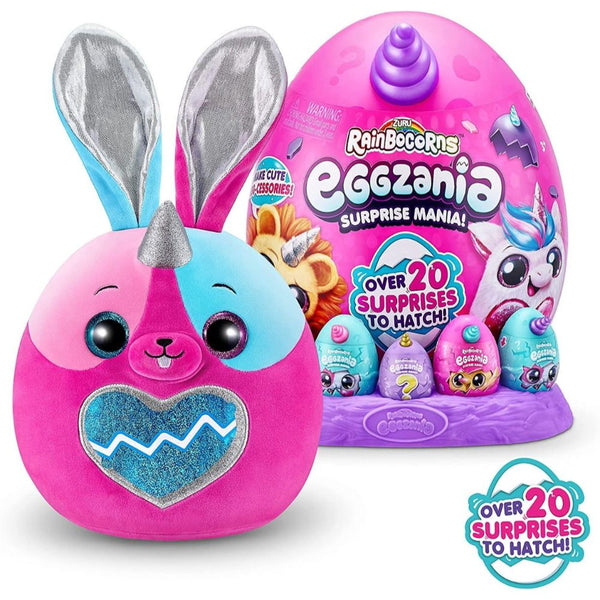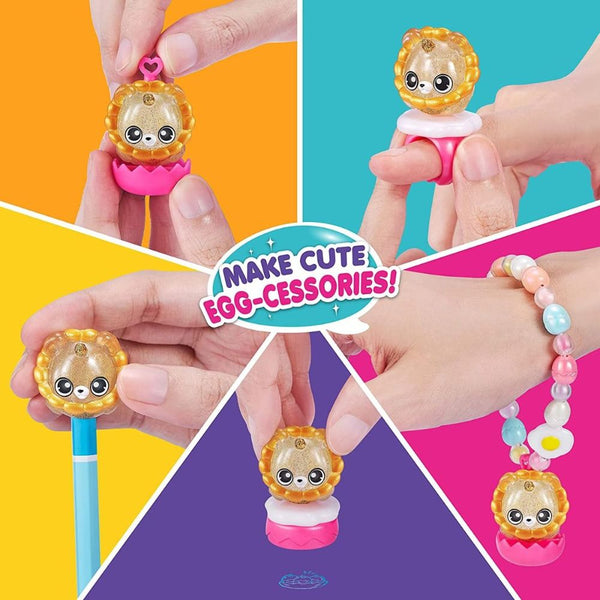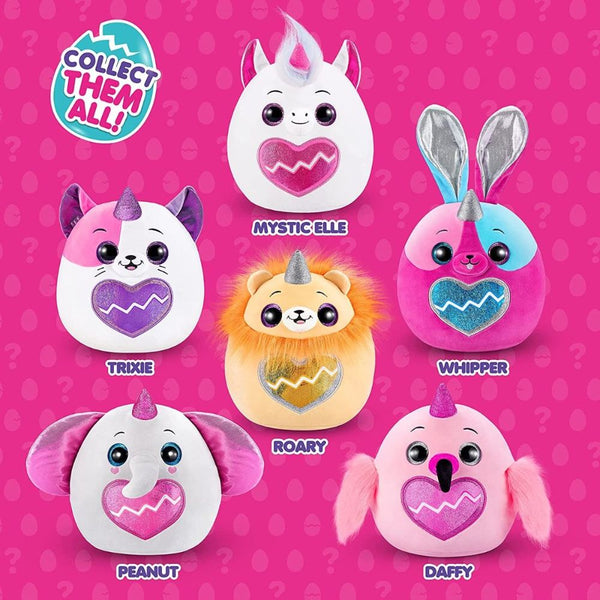 Zuru Rainbocorns Big Eggzania
DESCRIPTION
20+ Surprises to Discover!: Rainbocorns Eggzania is packed with over 20 unbeatable surprises.
Crack into your egg to meet your new Eggzania plush, complete with matching Yolkie, 5 mini egg surprises, Yolkie slime, Yolkie jokes and wearable accessories like rings, stamps, bracelets, and stickers.
This egg is oozing with oh so adorable surprises waiting to be hatched.
Collect the Full Dozen: There are 6 Eggzania plush and 6 matching Yolkies to collect.
Each plush and yolkie is made with silky-soft plush perfect for cuddles and snuggles.
Use your collectors guide to hatch them all
Yolkies: Brand new to Rainboville are Eggzania Yolkies! These fun sized Rainbocorns are the perfect pocket-sized friends.
Yolkies love to snuggle and cuddle so much that they attach to all the surprises inside! Hatch them all to complete your collection.
Pack Inclusions: 1x Eggzania Plush, 1x Eggzania Nes, 1x Yolkie, 5x Mini Eggs, 1x Collectors Guide, 1x Yolkie Joke, 1x Ring, 1x Stamp, 1x DIY bracelet, 1x Chain and 1x Eggzania Sticker Pack
RAINBOCORNS are the ultimate surprise egg.
Combining mystery unboxing, quirky surprises and cuddly plush, Rainbocorns are sure to be your new best friend.
There are so many surprises to find: Boo-Boocorns and reveal hearts.
The layers of magic and excitement never end! There are so many new Rainbocorns hatching from Rainboville - who will you find?!
BACK TO TOP