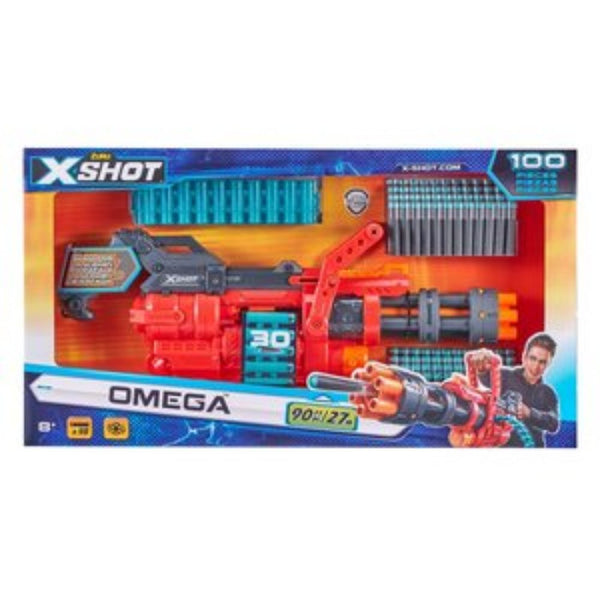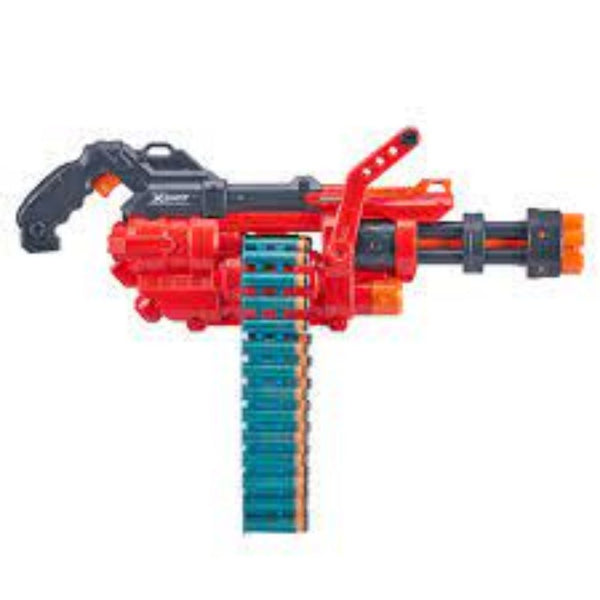 X-Shot Excel Omega Dart Belt
DESCRIPTION
The X-SHOT OMEGA is the ultimate blaster you have been waiting for. You can annihilate your opponents with the single-shot function from up to 90ft/27m away. When the heat of battle intensifies though, unleash your 30-dart belt with Slam-Fire and take out the enemy with an inferno of flying darts.
UNBEATABLE FIRE POWER: Shoots up to 90ft/27m.
SLAM-FIRE FEATURE: Blast up to 4 darts per second.
AUTO-ROTATING BARREL: Enjoy several real action features.
HUGE DART CAPACITY: Integrated belt with 30-dart capacity.
BACK TO TOP