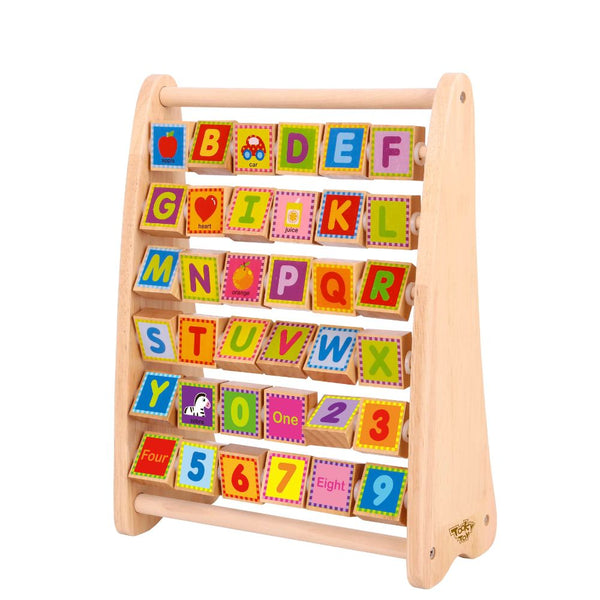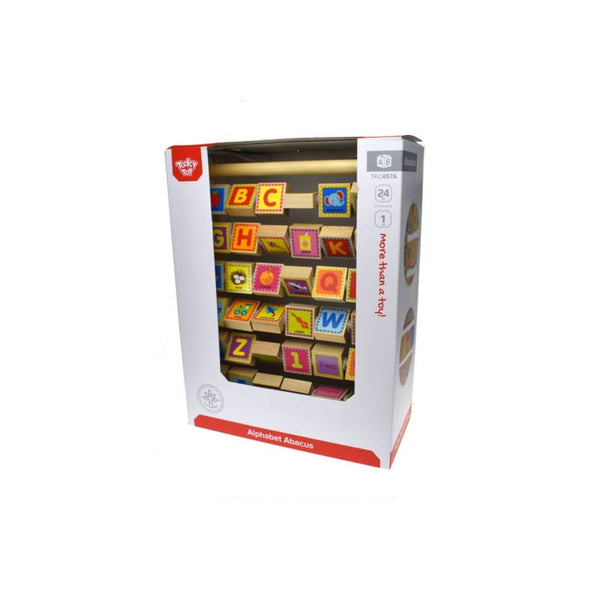 Tooky Toy Alphabet Abacus
DESCRIPTION
It includes 36 freely rotatable wooden cubes with letters, numbers and cute illustrations.
There are 26 blocks which show a letter with some drawing and a word in English beginning with that same letter.
Made entirely of soft and resistant wood, following the strictest EU safety standards.
Warm decor with bright colors, using 100% safe and certified paints only.
BACK TO TOP