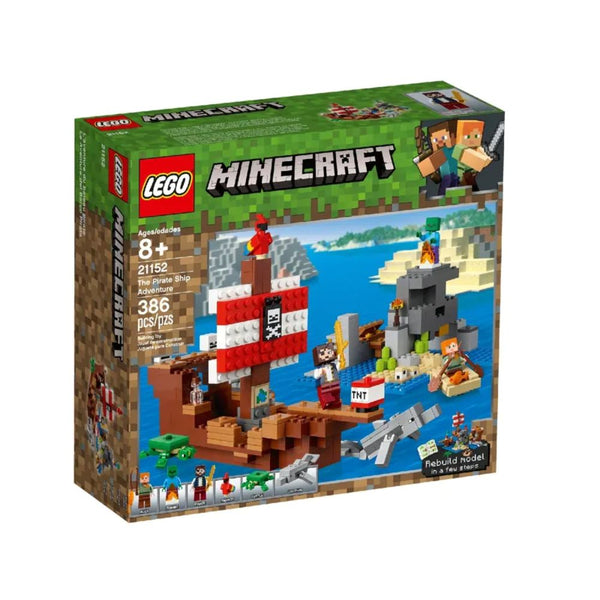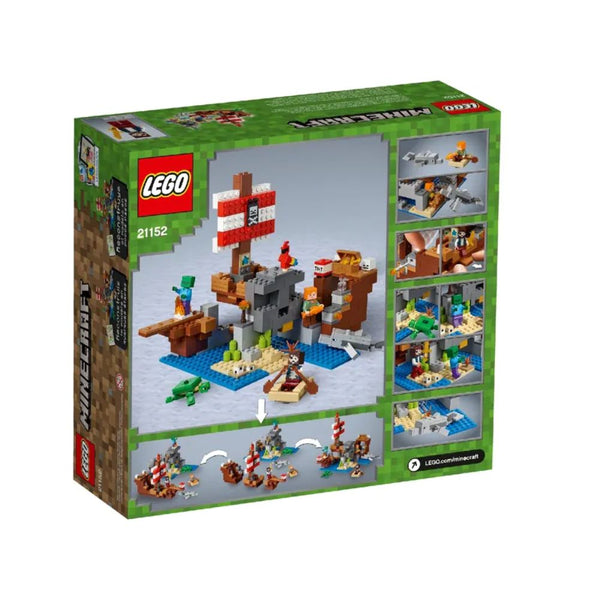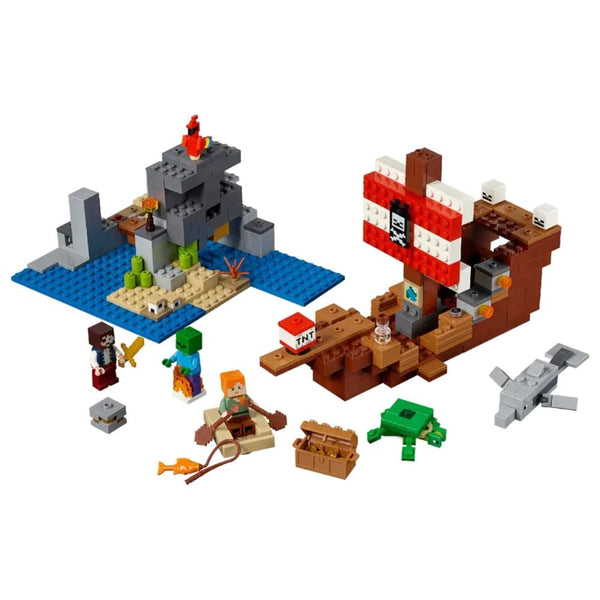 Lego The Pirate Ship Adventure
DESCRIPTION
Includes 2 minifigures: a pirate and Alex, plus a Minecraft™ zombie and, new-for-January-2019 Minecraft dolphin, parrot and turtle figures.
Features a buildable Minecraft™ island setting and pirate ship toy with working flick-missile cannons, gold detailing, pirate banner, gangplank and a rowboat.
Get your sea legs aboard a Minecraft™ pirate ship. Fire the cannons to ward off the hostile mobs and protect the turtle's eggs from the zombie attack.
Look after the cute parrot and feed the dolphin.
Move the modular ship sections to create a Minecraft™ shipwreck.
Weapons include a sword.
Accessory elements include a map, TNT, fire element base, 2 shovels, chest, treasure, pirate banner, water bottle, torch and a compass.
Set your imagination free—rebuild the set for more LEGO® Minecraft™ creations!
This set includes over 386 pieces.
Measures over 5" (15cm) high, 9" (23cm) wide and 9" (23cm) deep.
BACK TO TOP