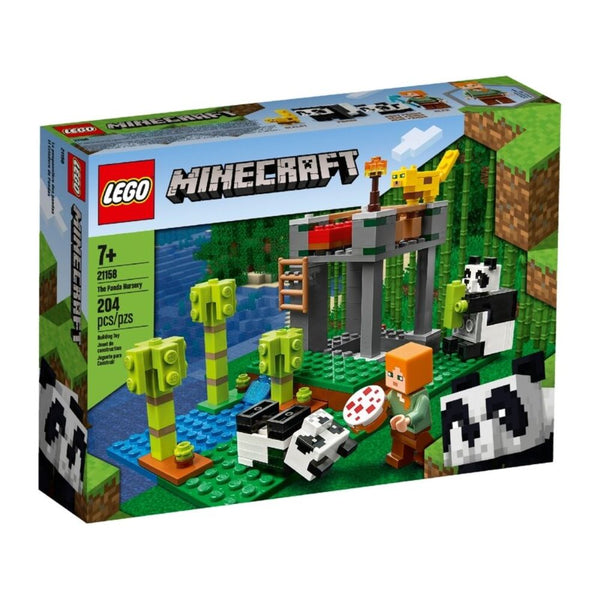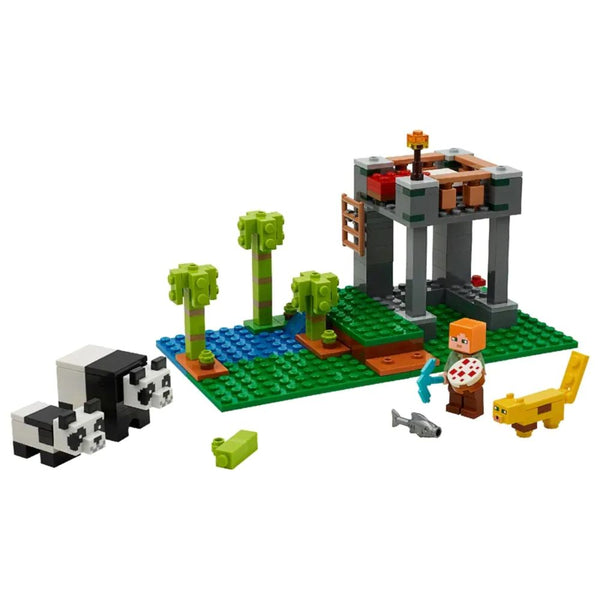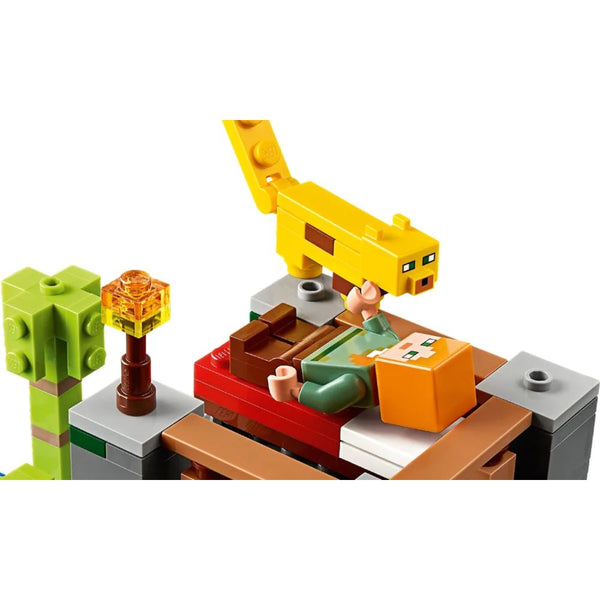 Lego The Panda Nursery
DESCRIPTION
Versatile panda playset that brings favorite Minecraft™ stories to life. Kids enjoy hands-on Minecraft fun and adventure when they assemble the LEGO® nursery building set and start caring for the adorable toy pandas.
New-for-January-2020, the cutest mobs in Minecraft™! Mom and baby panda Minecraft characters sit, stand and move their heads. An ocelot has come to visit, there's bamboo to eat and Alex has brought a pie to share!
Kids can build and play with their own Minecraft™ environment. There's a hut to prepare for the pandas with a rooftop bed for tired babies. And, if there's any Minecraft gold to be mined, Alex has his diamond pickaxe!
This versatile Minecraft™ playset makes a great Christmas, birthday or any-other-day gift for boys and girls aged 7 and up. Great for panda-lovers and Minecraft players wanting new ways to play their favorite game.
At over 7" (19cm) long, 3" (9cm) high and 3" (8cm) wide, the playset brings Minecraft™ excitement into the real world – and kids can increase the fun even more by combining it with other LEGO® sets.
No need for batteries, so the fun starts straight from the box! The hands-on independent play is powered by kids' imaginations – which boosts their dexterity, creativity and problem-solving skills.
Simple instructions for kids get them building and playing without delay! And if the instructions go missing, just download a fresh set from LEGO.com uildinginstructions.
Every LEGO® Minecraft™ construction toy brings Minecraft's online excitement into the real world. With high-quality, authentic-looking models, LEGO Minecraft sets take kids' play experience into a new dimension!
All LEGO® toys meet the highest industry standards as well as our own quality criteria. You can be sure they are consistent, compatible and always connect and pull apart perfectly – and it's been that way since 1958!
At The LEGO Group, we drop, squash, twist, heat, bite, bend, scratch and stretch LEGO® bricks and pieces to ensure they meet the highest global safety and quality standards – so you can be sure your child is safe.
BACK TO TOP