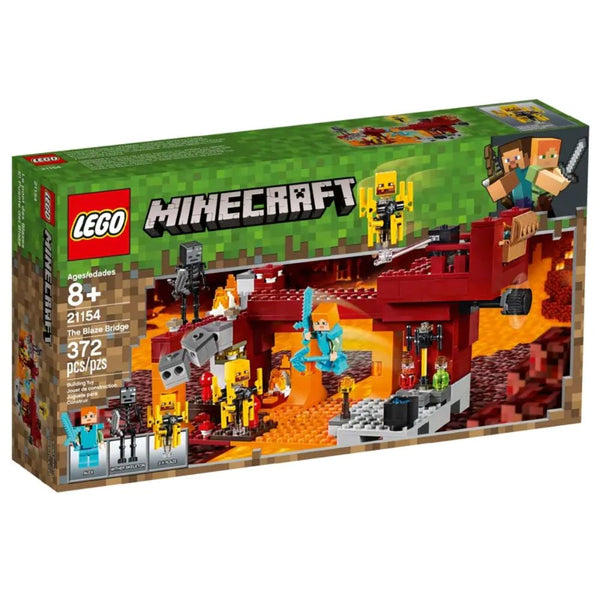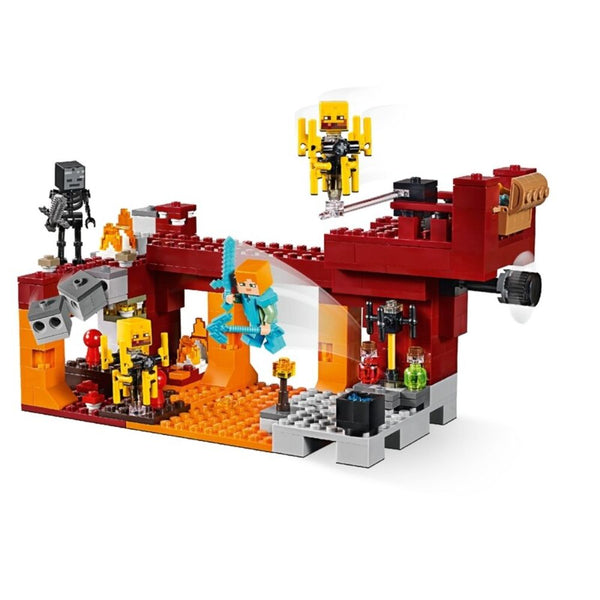 Lego The Blaze Bridge
DESCRIPTION
Includes an Alex minifigure, plus a wither skeleton and 2 blaze figures with spinning blaze rods.
Features a buildable Minecraft™ Nether setting with a bridge, lava, magma, soul sand, glowstone, gravel and nether quartz blocks, brewing stand, 2 potions and a chest with treasure.
Don your diamond armor, grab your diamond sword and head for The Blaze Bridge!
Battle the wither skeleton and avoid the swooping blaze to cross the bridge and win the treasure.
Activate the gravel rockfall and flying blaze functions.
Weapons include 2 Minecraft™ swords and a pickaxe.
Accessories include a chest with treasure elements.
Set your imagination free—rebuild the set for more LEGO® Minecraft™ creations!
This set includes over 370 pieces.
Measures over 4" (11cm) high, 9" (25cm) wide and 5" (13cm) deep.
BACK TO TOP