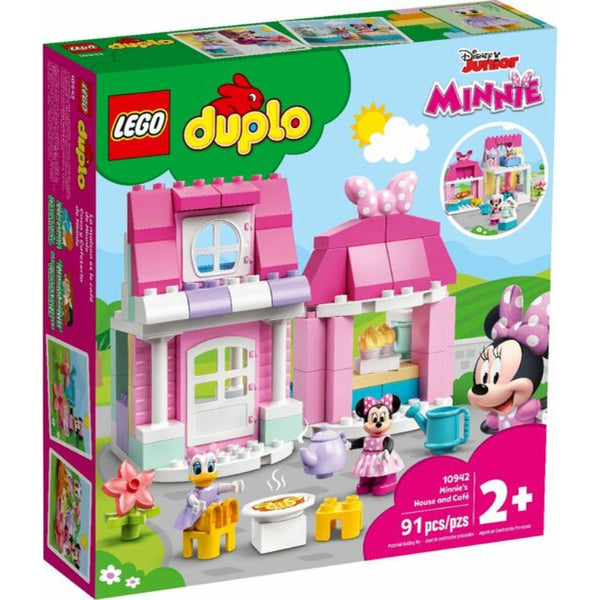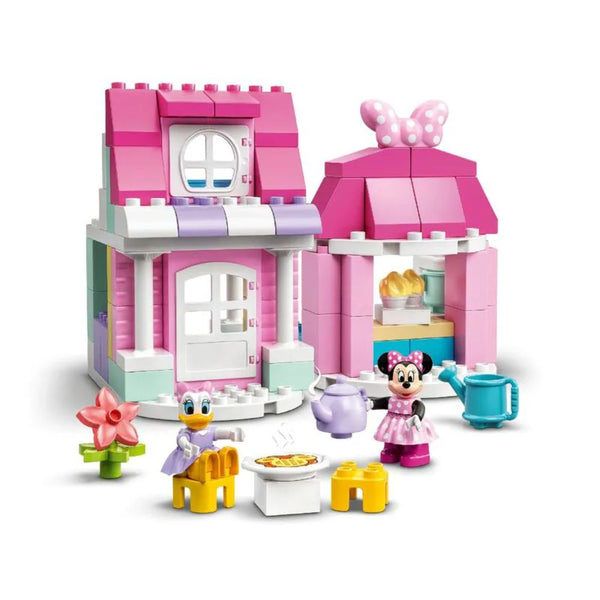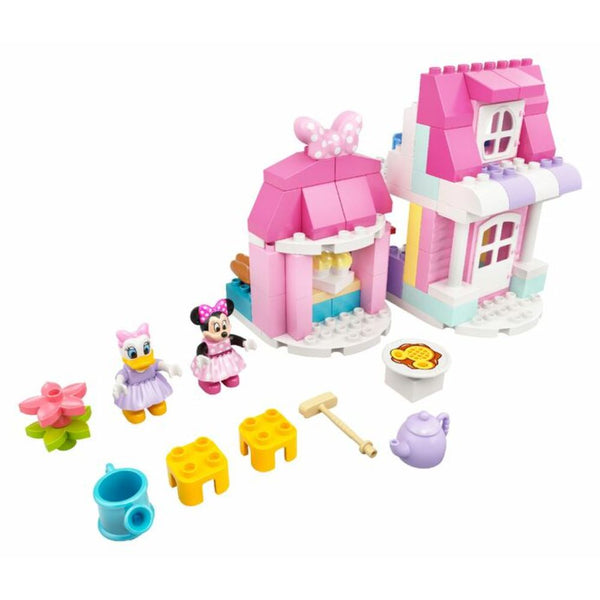 Lego Minnie's House and Café
DESCRIPTION
LEGO® DUPLO® ǀ Disney Minnie's House and Café (10942) is an accessory-packed, dollhouse-style playset for Disney-loving preschoolers.
Includes Minnie Mouse and Daisy Duck figures and a buildable house and café with a variety of accessories to inspire imaginative role play involving cooking, eating, sleeping and gardening.
Preschoolers interact with LEGO® DUPLO® figures and enjoy immersive, open-ended role play in a variety of settings, improving their social, emotional and fine motor skills as they play.
This playset blends hands-on, creative construction with Disney magic to create a captivating role-play environment for kids aged 2 and up.
Measuring over 8 in. (22 cm) high, 14 in. (38 cm) wide and 8 in. (22 cm) deep, this versatile playset can be arranged to create endless play possibilities.
Oodles of accessories – including cupcakes, waffles, a teapot, watering can, broom, bread and a kitchen mixer – inspire fun stories, like enjoying breakfast with a friend or caring for the flowers. 
Simple printed instructions make it easy for parents to share an enjoyable building experience with their little one.
All LEGO® DUPLO® │ Disney building playsets are expertly designed with imaginative features and familiar characters, so parents and toddlers can enjoy endless play and share developmental milestones.
LEGO® DUPLO® playsets meet strict industry quality standards to ensure they are easy for little fingers to pick up, place and pull apart – it'sbeen that way since 1969.
LEGO® DUPLO® bricks and pieces are dropped, heated, crushed, twisted and analyzed to make sure they fulfill stringent child safety standards.
BACK TO TOP