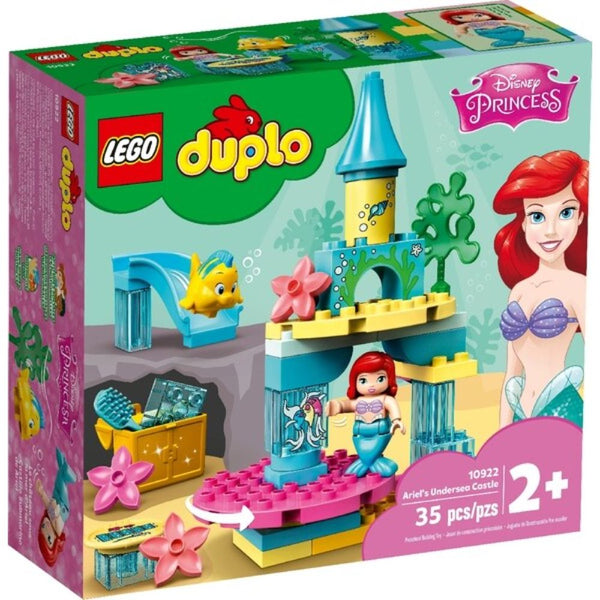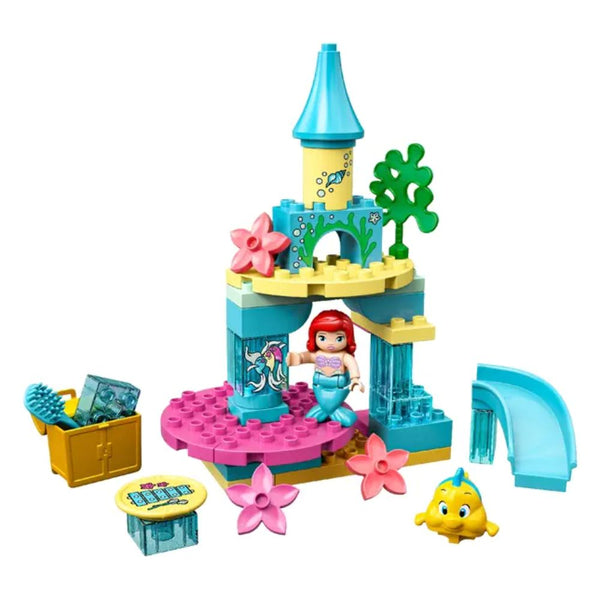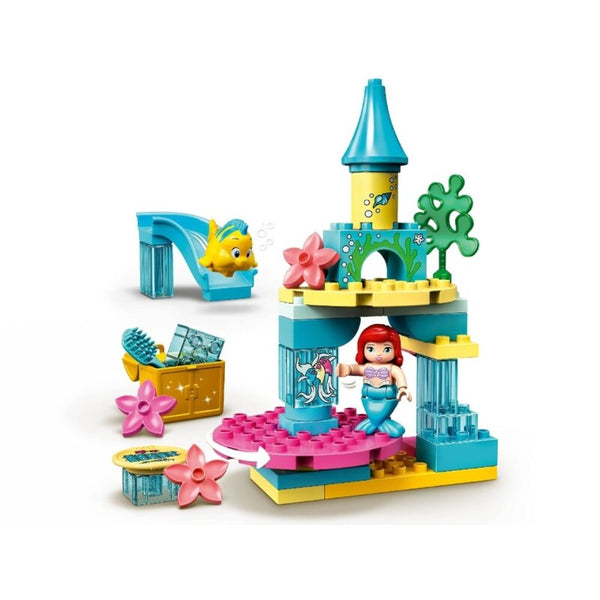 Lego Ariel's Undersea Castle
DESCRIPTION
This versatile preschooler playset contains elements that are easy for small hands to pick up and place. The playset also makes a great Christmas, birthday or any-day-of-the-year gift for boys and girls aged 2 and up.
LEGO® DUPLO® Disney Ariel's Undersea Castle (10922) measures over 11" (28cm) high, 7" (20cm) wide and 5" (13cm) deep and combines easily with other DUPLO playsets for evenmore imaginative play possibilities.
No batteries needed. Battery-free, hands-on play stimulates, engages and entertains young children, unlocking countless developmental benefits as the fun is fueled purely by their own imaginations.
Parents and caregivers can use the simple instructions included to share the set-building fun with their toddler. Also, the different elements can be rearranged to create endless new play possibilities.
LEGO® DUPLO® building sets meet the highest industry standards to ensure they are easy for little fingers to pick up, place and pull apart – and it's been that way since 1969.
At the LEGO Group, we drop, heat, crush, twist and analyze LEGO® DUPLO® bricks and pieces to make sure every little builder's DUPLO playset meets the highest global safety and quality standards.
BACK TO TOP