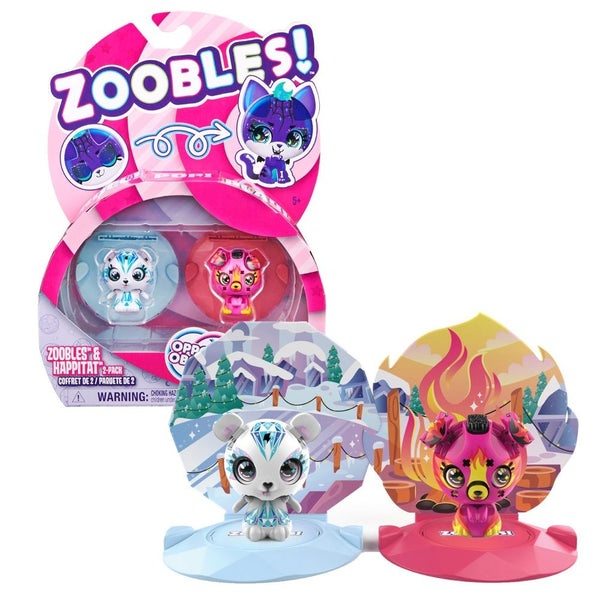 Zoobles Animal 2-PK
DESCRIPTION
Contents: 2 Zoobles, 2 Happitats, 1 checklist and 1 instruction sheet
Magically transform the 2-Pack's Zoobles Animals from balls into animals!
Drop or roll them over their Happitat's metal hot spots and your characters pop open to reveal who's inside!
The 2-Pack's Zoobles Animals are serving up the cutest opposite looks!
Each 2-Pack toy set features a different contrasting style, like sweet and spooky, ice and fire and more!
Each opposite obsessed Happitat backdrop matches your character's style!
Bring your animals to life on the metal hot spots and connect both Happitats to complete the background!
There are 8 to collect (4 pairs) of Opposite Obsessed toys for kids to collect (each sold separately)!
Each animal has a unique look and style – spooky tiger, icy polar bear, rainbow butterfly and more!
Dimensions: 20.32L x 6.68W x 27.94H cm
Sold separately, subject to availability.
BACK TO TOP