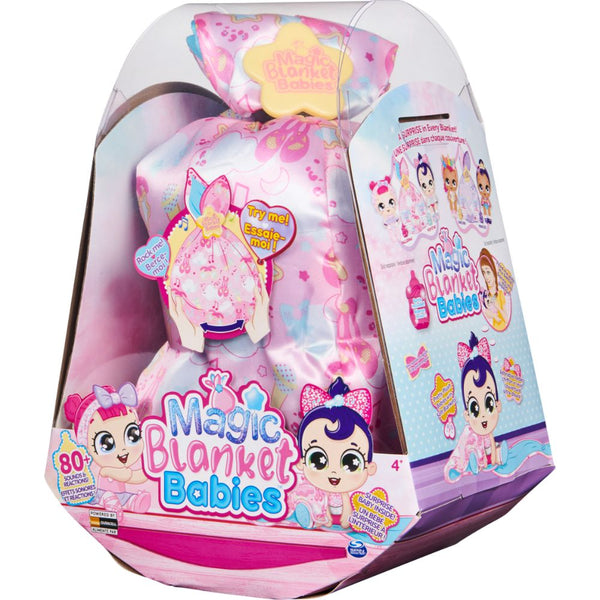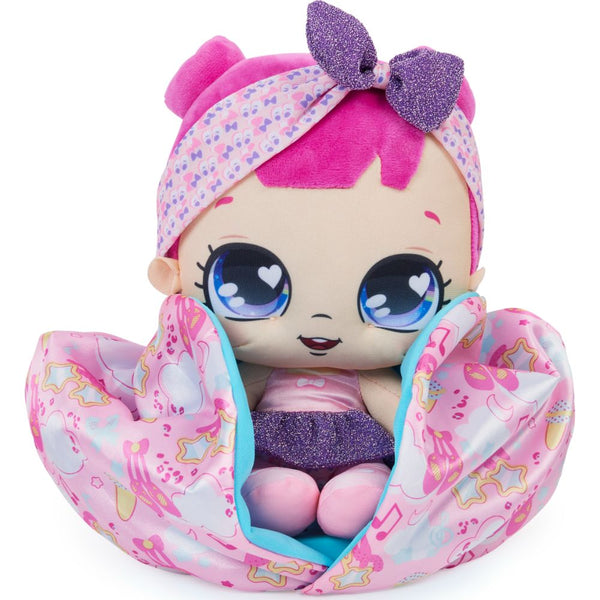 Ibrands Magic Blanket Babies, Pink Blanket , Pink
DESCRIPTION
MAGIC REVEAL: Magic Blanket Babies plush baby dolls unbundle themselves! Rock, flip and play with your bundle until the blanket magically opens, revealing your surprise baby! Unbundle again and again!
OVER 80 SOUNDS AND REACTIONS: Your baby responds to your touch with sweet sounds and phrases! She makes sounds from inside her blanket; giggles when she's bounced; loves to play peek-a-boo and more!
NURTURING PLAY: Play with and care for your Magic Blanket Baby on or off her blanket! From peek-a-boo to bottle feeding, there's so much to do! Remove her from the blanket's base for bedtime cuddles!
BALLERINA OR POPSTAR: Which baby will you find? Inside the pink blanket, discover a Ballerina or Popstar baby! Each Magic Blanket Baby has a stylish outfit with shimmery fabrics and details matching her theme!
Includes: 1 Magic Blanket Babies Doll, 1 Magic Blanket Babies Blanket, 1 Magic Blanket Babies Bottle, 1 Adoption Certificate, 1 Instruction Booklet
WARNING: CHOKING HAZARD - Small parts. Not for children under 3 years.
BACK TO TOP