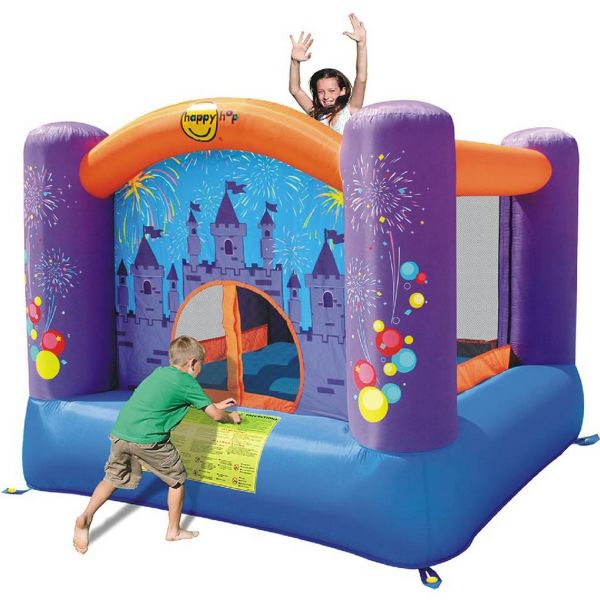 Happy Hop Firework Bouncer
QAR

1,200.00
QAR

1,499.00
DESCRIPTION
Little princes and princesses are royally invited to hop, jump, bounce and have loads of active fun with the Firework Bouncer Bouncy Castle.
Powered by an electric air blower, this bouncy castle always has the right amount of air for maximum bouncing fun
Challenge your kids to jump and bounce as much as they want to – the castle is made with heavy-duty puncture-proof materials reinforced with double to quadruple stitches making it very durable – enough to withstand all that bouncing
You don't have to worry, the castle walls are fully netted with large inflated pillows; kids will have a great time jumping safely
It's so easy to assemble – this castle can be inflated in less than a minute – that's quicker than singing Pat-a-cake!
It's quick to carry, inflate and pack away. You'll have no excuse not to bring it to your neighbor's kiddie party!
The castle can fit two children inside at any given time; each child should not weigh more than 45 kg or total weight inside castle should not be more than 90 kg
Encourage your children to be active to build muscles, hone their gross motor skills and improve balance and coordination
The Firework Bouncer Jumping Castle is 2.25 m long, 2.25 m wide and 1.75 m high.
BACK TO TOP