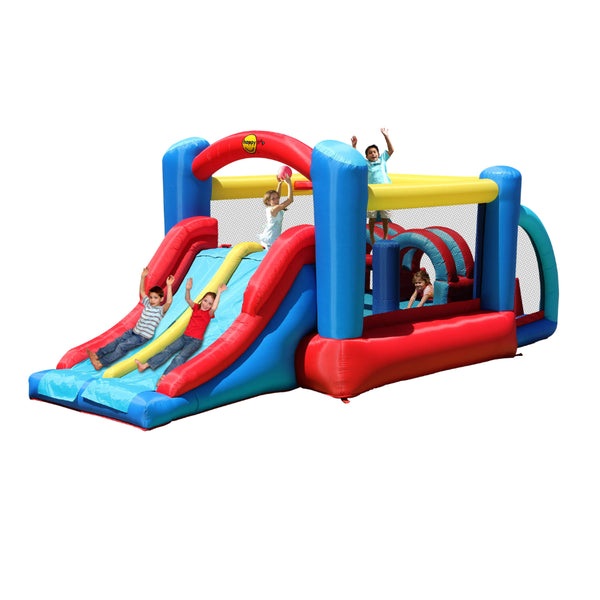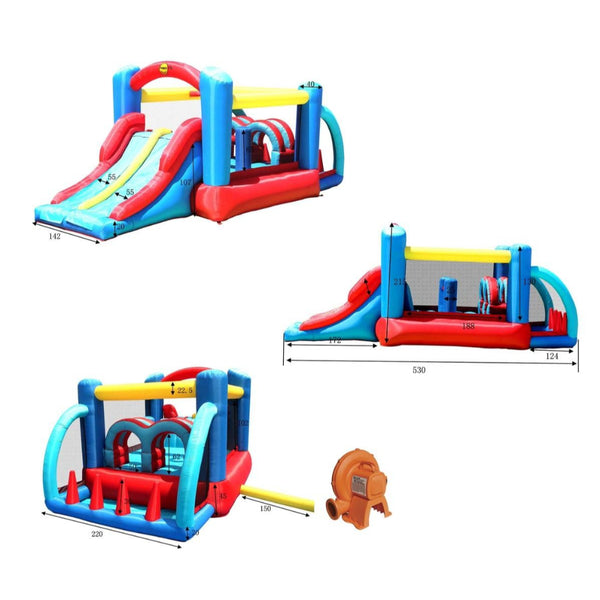 Happy Hop 17ft Racing Fun Obstacle Course Bouncy Castle
DESCRIPTION
he Racing Fun Bouncy Castle inflates to 17.4ft(L) x 8.2ft(W) x 7ft(H) / 5.3m(L) x 2.5m(W) x 2.15m(H)
Bounce Area: 195 x 137cm
Everything is included in the box! Air Blower,Bouncy Castle, Pegs, Repair Kit, Storage bag and 30 Plastic Balls.
All children should be accompanied by an adult.The maximum weight of the children should not exceed 400lbs (182kg) and the recommended height is 3ft 5. All of our home use and garden bouncy castles are made from strong PVC material and double laminated nylon secured by double stitching bonds.
Please note this is a domestic bouncy castle and should not be used for hiring or rental purposes, do not exceed the maximum weight limit and children should always be accompanied by adults.
BACK TO TOP