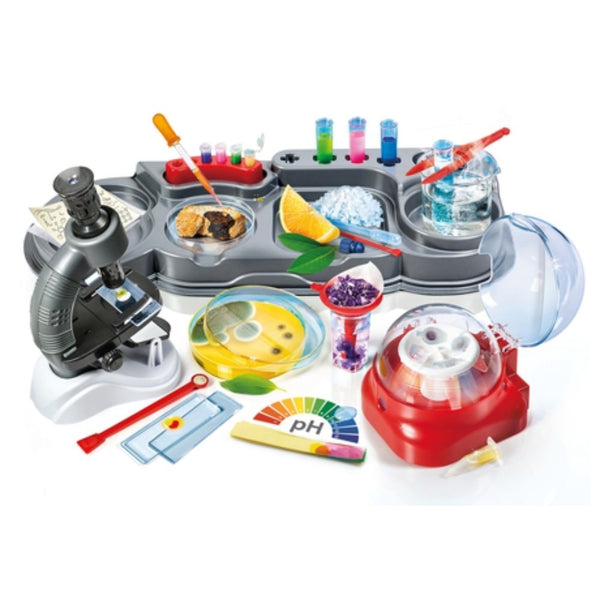 Clementoni - Science in the Laboratory
DESCRIPTION
 

A laboratory packed full of scientific research so your child can perform more than 150 experiments and become a great scientist!

 

The kit contains real laboratory instruments, including a microscope, a centrifuge and lots of other materials your child will need to run the experiments and explore the greatest secrets of science!

 

The extensive scientific manual will guide your child through the experiments in complete safety, and will familiarise them with the main science subjects: from chemistry and biology to microbiology and forensic genetics.

 

Made in Italy
Suitable for age 8 years and above .
BACK TO TOP