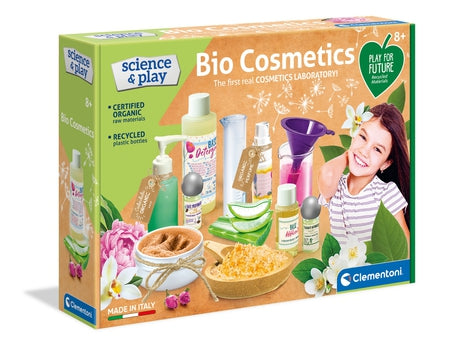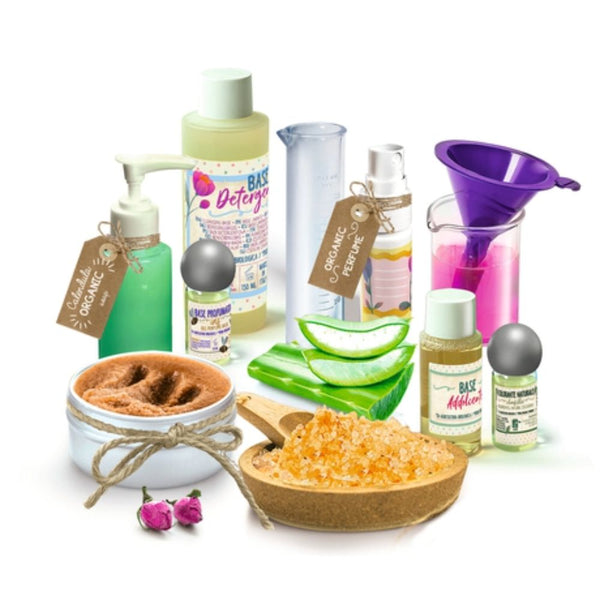 Clementoni - My Organic Cosmetic Lab
DESCRIPTION
 

A real scientific laboratory to create an organic cosmetics range packed with amazing personalised natural creations.

 

The kit contains ingredients of organic origin and natural colourants to create lots of beauty-care products: bath foam, shampoo, body cream, soap and hand cream, spray perfumes and scrubs.

 

To stimulate the passion for scientific experimentation, this kit proposes the application of scientific principles to the beauty-care sector, while adopting an organic-natural approach.

 

All the proposed experiments are carefully explained in a detailed manual that introduces the user to cosmetic science.
Suitable for age 8 years and above .
BACK TO TOP