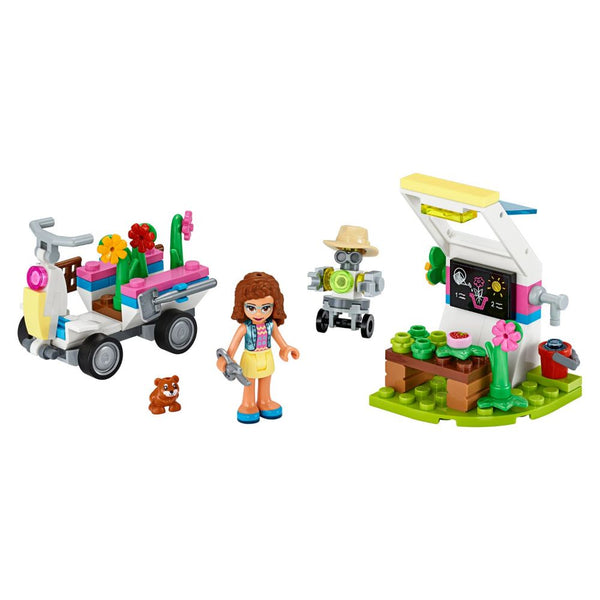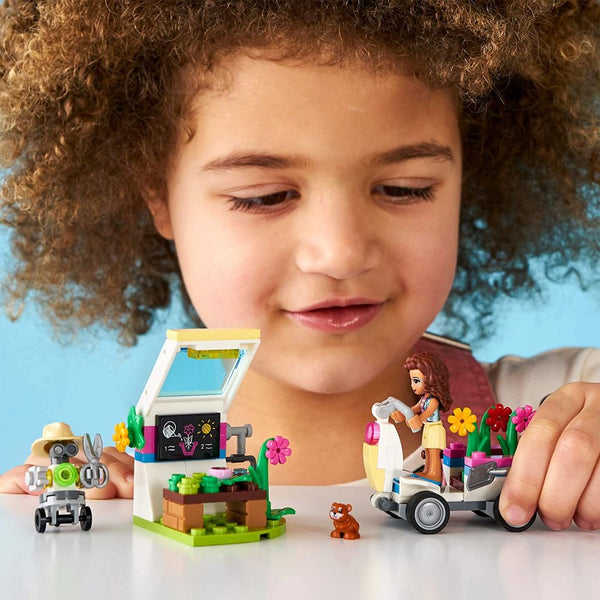 Lego Olivias Flower Garden
DESCRIPTION
Know a kid with a green thumb? Bring their love of the outdoors indoors with this colorful LEGO® flower garden fun toy. Let them embark on a plant hunt with Olivia, then tend their finds in her greenhouse.
Olivia's Flower Garden (41425) includes a buildable mini-doll figure, a farmer robot figure, a cute hamster figure, a plant-collecting toy vehicle and a greenhouse where kids can pretend to grow blooms and fruit.
Let kids get lost in creative play as they imagine driving round in the cool vehicle collecting toy plants and using the cute gardening kit to look after and study them back at Olivia's greenhouse.
Comprising 92 pieces, this starter building kit is quick to construct so imaginative role play gets underway in minutes, making it a great birthday or Christmas present, or an anytime gift for budding botanists aged 6+.
The toy vehicle measures over 1" (4cm) high, and 2" (6cm) long and the greenhouse just over 2" (7cm) high and 1" (4cm) wide, so this set pops easilyinto a backpack for quick plant-play at recess or at a friend's house.
No batteries are needed to power this fun toy, so there's no delay to the creative play. Just add kids' imaginations and watch the plant-hunting mission come to life.
Introduce kids to the fun-filled world of LEGO® Friends. Through small, quick-to-build sets, or larger feature-packed products, children can act out scenes from the TV series or create their own stories.
LEGO® building toys for kids meet the highest industry standards and quality criteria to ensure that all LEGO bricks and pieces are consistent, compatible and connect and pull apart easily every time.
The LEGO Group drops, heats, crushes, twists and analyzes its building bricks and pieces to make sure that every playset meets the highest global safety and quality standards.
Age 6 years and above.
BACK TO TOP