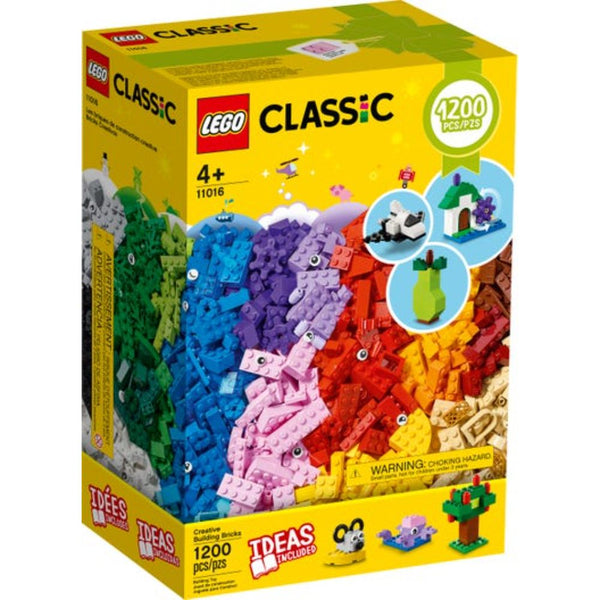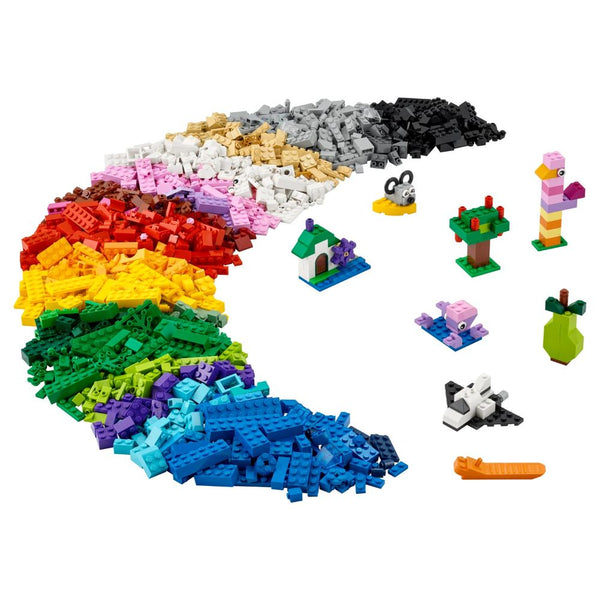 Lego Classic Creative Building Bricks
DESCRIPTION
Help kids develop key life skills with this 1,200-piece LEGO® Classic Creative Brick Box (11016) set, featuring 7 fun model ideas and a wide selection of bricks, shapes and eyes for creative building.
What's in the box? Everything kids need to create a toy watermill, tall bird, squid, pear, apple tree, space shuttle and a mouse on a wedge of cheese, plus lots of extra LEGO® pieces for even more fun.
Kids build and play with the included model ideas, then innovate and discover as they find new and imaginative ways to create exciting LEGO® toys.
This high-quality LEGO® toy construction set makes an impressive Christmas, birthday or any-other-day gift for boys and girls aged 4 and up.
Includes 1,200 original LEGO® pieces for building whatever kids can imagine!
Comes with separate brick bags for each build. Simply choose a model, open the brick bag and you're good to go!
Every model idea comes with an easy-to-follow building guide, so even first-time builders can experience the pride and joy of constructing their own LEGO® toys.
LEGO® Classic toys put ideas and inspiration into kids' hands. Children develop creative and physical skills that last them a lifetime, as they experience the joy of constructing their own LEGO toys.
LEGO® bricks and pieces are produced to stringent quality standards to ensure they are consistent, compatible and fun to play with.
All LEGO® construction toys are thoroughly tested to ensure they meets strict international safety standards.
Suitable for ages 4 years and above .
BACK TO TOP