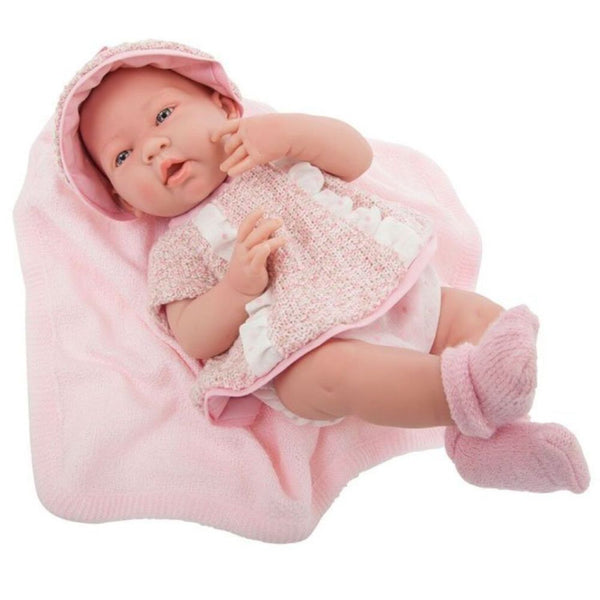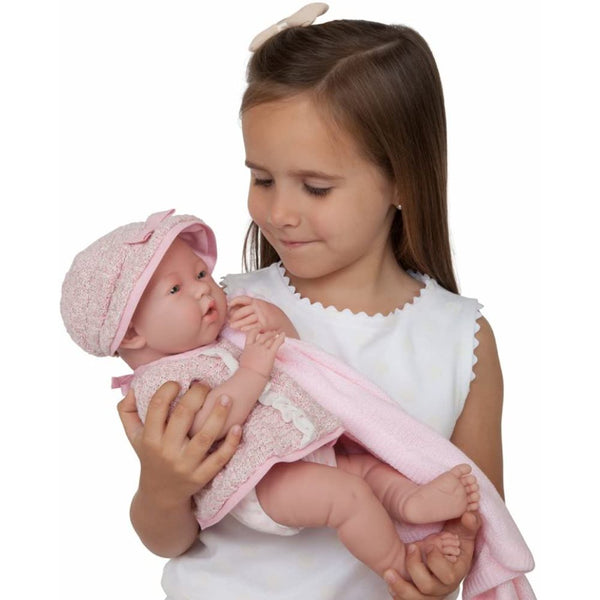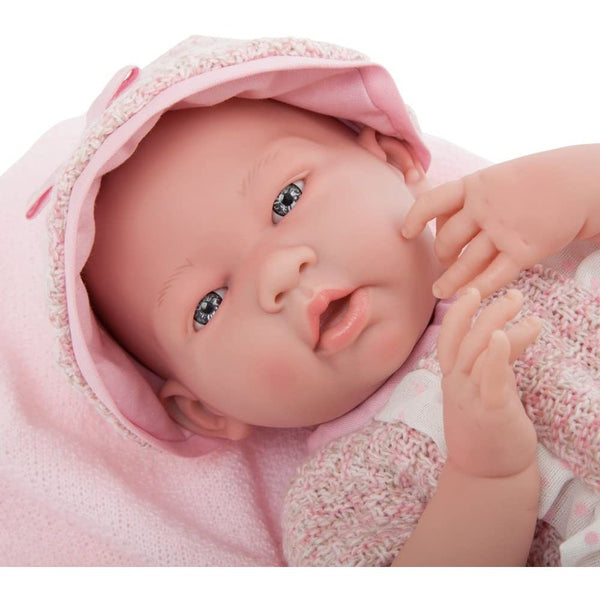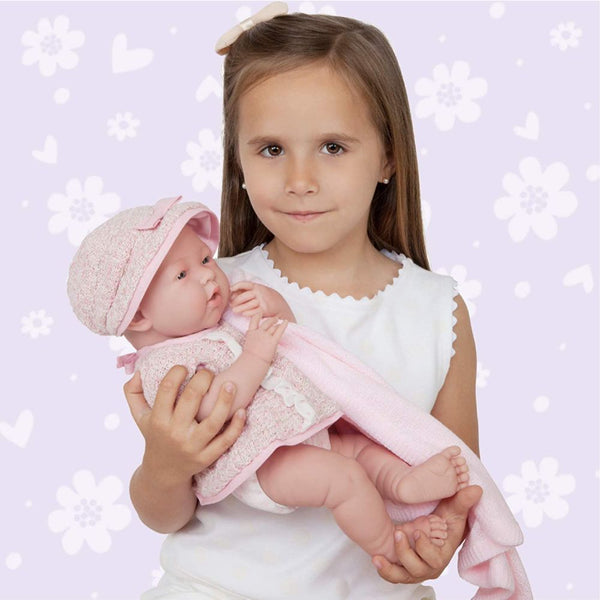 JC Toys - La New Born Baby Doll Rose Dress with Hat
DESCRIPTION
15" ANATOMICALLY CORRECT REAL GIRL BABY DOLL: Includes baby doll dressed in a soft pink removable outfit, a matching hat, booties, and blanket. Set included birth certificate and accessories.
POSEABLE ARMS, LEGS AND HEAD: Jointed at the shoulders, hips, and neck so you can rotate the legs and arms when adding and removing doll's clothing.
SAFETY TESTED AND APPROVED: Made in Spain from non-scented, BPA free, safety tested vinyl. Soft & smooth to the touch yet durable for years. Water friendly too!
INTRICATELY DETAILED: Thanks to the award-winning creativity of the team at Designed by Berenguer, this doll has life-like dimples, folds and wrinkles.
MADE BY JC TOYS // A USA Family run, award-winning baby doll designer and producer with over 30 years experience creating real-life baby dolls. Proudly designed by Berenguer.
AGE: 2 years and up.
BACK TO TOP